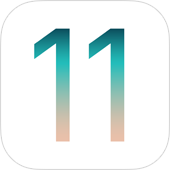 iOS 11 has officially been released and it can be installed on compatible iOS devices.
The following are the 7 recommended tips from Apple to prepare your Apple device for iOS 11:
Is your device compatible?
Settings > General > Software Update > if you see Download and Install – you're in luck!
iPhone – 5s, iPhone SE, iPhone, 6 Plus, 6, 6s, 6s Plus, 7, 7 Plus, 8, 8 Plus and X;
iPad – mini 2, mini 3, mini 4, 5th generation, Air, Air 2, 9.7, 10.5, 12.9 1st and 2nd

Backup your Device – iTunes and Cloud Backup
iTunes – connect your device to your computer and open iTunes.
Click on the device in the top left corner. Press the Backup Now button.
iCloud Backup – open Settings > Tap on your name at the Top > Tap on iCloud. Scroll down to iCloud Backup. Toggle iCloud Backup to ON > Backup Now button
Free Up Space – iOS 11 takes up more than 2GB of space. Remove unwanted media files, messages, download photos, empty your deleted Photos Album, free up as much space as possible for the update.
Remove 32-bit Apps – iOS 11 brings an end to 32-bit apps. These apps will not work with iOS 11 because they are no longer supported.
Settings > General > About > Applications
If there are updates for the apps listed, you can go ahead and update them, if not delete them before updating your device.
Update All of your Apps
App Store > Updates > Update All
Plug your iPhone/iPad into a power source and make sure it's connected to Wi-Fi
Install iOS 11
Settings > General > Software Update